Now you are ready, let's dive in. We start with the foundation - technical SEO.
02
Check if your website is secured (HTTPS v. HTTP)
Make sure your hosting company is providing a secure environment on the server your website is hosted. If you are not certain, call them and ask.
Enter http://www.yoursite.com.au and https://www.yoursite.com.au in your browser. The HTTP version should automatically be redirected to the HTTPS version. If it's not, you should fix it ASAP. It's an easy task - your web admin should be able to address it in 5 minutes. It's a good idea to fix the next issue (if it exists) simultaneously to save some time.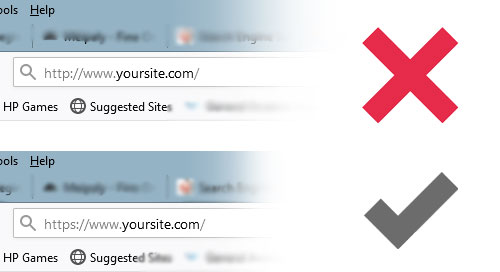 03
Make sure that only one version of your home page is live
To check if differenet versions of your website a live, simply enter each of them in your browser one by one:
http://www.yoursite.com.au
http://yoursite.com.au
https://yoursite.com.au
http://www.yoursite.com.au/index.htm
https://www.yoursite.com.au/index.htm
If these URLs are shown up, ask your web admin to redirect them to https://www.yoursite.com.au (specify that they must use 301 redirections, they would know what it is). Again, it's a 5 minute job.
Recommended reading: 301 Redirects for SEO: Everything You Need to Know, Ahrefs
04
Fix broken links
Use Xenu to find out if any of your internal links are broken, generate a report and send it to your web admin.
05
Create a XML sitemap and add it to Google Search Console
Use this free Online XML Site Generator to create your sitemap, send it to your web admin and ask them to upload it to the server. When done, add your sitemap to Google Search Console and make sure that it was submitted successfully.
06
Make sure your website is indexed by Google
Click on the "URL Inspection" tab in Search Console to check (page by page) if all of your web pages are indexed by Google.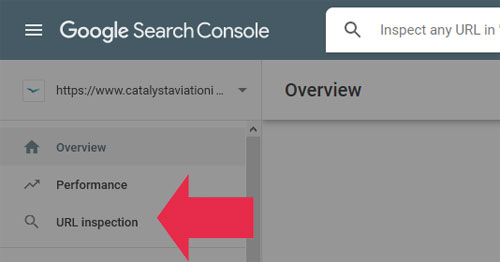 If some of them are not, request indexing by simply clicking on the corresponding link.
Whenever you add a new web page or make significant changes to existing pages, it's a good idea to request indexing to speed up the indexing process.